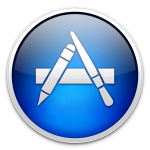 Originally the plan was to release ArraySync for direct purchase customers at the same time as ArraySync for the Mac App Store. Unfortunately, Apple has really been taking their time reviewing ArraySync and other apps. This has caused widespread frustration among the developer community. So I decided yesterday to release ArraySync 1.0 on the website for Mac and Windows users who wish to purchase it that way.
Things brings up another problem, having to do with updates. ArraySync is pretty primitive at this point compared to where I want to take it. Future updates and bugfixes will have to be submitted to Apple in the same manner as the original. So the question is, do I make NaSoLab Direct customers unfairly wait until the version updates are available in the Mac App Store? Or do I release updates for direct customers immediately, making MAS customers unfairly wait? I'm not the first developer to have to worry about this.
I realize Apple is swamped with reviews, and their policy is ostensibly designed to ensure the safety and quality for both customers and developers. I really wish they would go a little faster though.